Hewlett Packard HP CarePack Laserjet P2035 Serie (3J) Sup+++ UK932E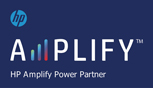 HP 3 year Next business day Onsite LaserJet P2035 or P2055 hardware support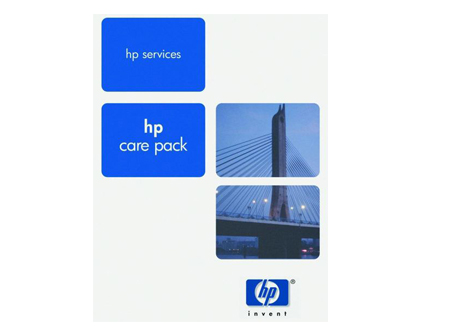 images for illustration purposes only, actual product may differ.
HP Hardware Support Onsite Service provides high-quality remote assistance and onsite support for your covered hardware, helping you to improve product uptime. You have the flexibility to choose between different service-level options featuring different response times and coverage windows, as well as between several coverage periods to address your specific service needs.

- Remote problem diagnosis and support
- Onsite hardware support
- Materials included
- Service-level options with different coverage windows and response times
- Help improve system uptime. Convenient onsite support. Reliable response times.

Coverage
HP Hardware Support Onsite Service provides coverage for HP or Compaq branded hardware products and all HP-supplied internal components (such as HP Jetdirect cards, memory, and CD-ROMs), as well as attached HP or Compaq branded accessories purchased together with the main product, such as mouse, keyboard, docking station, and external monitors of 22'' or less. For some servers and storage products, CPUs, disks, and other major internal and external components will be covered if support has been configured accordingly and they are listed in the contract's equipment list (if applicable). For HP Care Pack Services with ''desktop/workstation/thin client/notebook-only'' coverage, external monitors and docking stations will not be covered under the service. Coverage for eligible multivendor systems includes all standard vendor-supplied internal components and the external monitor, keyboard, and mouse. Consumable items including, but not limited to, batteries and Tablet PC pens, maintenance kits, and other supplies, as well as user maintenance and non-HP devices, are not covered by this service.

Service Features
Once the Customer has placed a service request via a designated HP support telephone number, HP will work with the Customer during the coverage window to isolate the hardware problem and to remotely troubleshoot, remedy, and resolve the problem with the Customer. Prior to any onsite assistance, HP may initiate and perform remote diagnostics using electronic remote support tools (where available) to access covered products, or HP may use other means available to facilitate remote problem resolution. Where necessary, onsite assistance will be provided by an authorized HP representative. Regardless of the Customer's coverage window, problems with covered hardware can be reported to the HP Solution Center via telephone or electronically, as locally available, 24 hours a day, 7 days a week. HP will acknowledge the receipt of the service request and notify the local HP field office at the next coverage window. HP retains the right to determine the final resolution of all reported problems. Onsite response times or call-to-repair times, as applicable, for service requests submitted electronically or outside of the coverage window may vary. For technical hardware issues that cannot, in HP's judgment, be resolved remotely, an HP authorized representative will provide onsite technical support on covered hardware products to return them to operating condition. For certain printers, PCs, ProLiant servers, Intel Pentium- and Xeon processor-based servers, and networking and storage products, HP may, at its sole discretion, elect to replace such products in lieu of repairing them. Replacement products are new or functionally equivalent to new in performance. Replaced products become the property of HP. In addition, HP may install available engineering improvements to help the Customer ensure proper operation of the hardware products and maintain compatibility with HP-supplied hardware replacement parts. At its sole discretion, HP may install any firmware updates that, in the opinion of HP, are required to return the covered product to operating condition or to maintain supportability by HP. HP will provide HP-supported parts and materials necessary to maintain the covered hardware product in operating condition, including parts and materials for available and recommended engineering improvements. Replacement parts are new or functionally equivalent to new in performance. Replaced parts become the property of HP.

Shelf life
At the discretion of HP, service will be provided using a combination of remote diagnosis and support, services delivered onsite, and other service delivery methods. Other service delivery methods may include the delivery via a courier of customer-replaceable parts such as a keyboard, a mouse, other parts classified as Customer Self Repair parts, or an entire replacement product. HP will determine the appropriate delivery method required to provide effective and timely Customer support. An onsite response time will not apply if the service can be delivered using remote diagnosis, remote support, or other service delivery methods described above. Activities such as, but not limited to, the following are excluded from this service: Backup, recovery and support of the operating system, other software, and data Operational testing of applications, or additional tests requested or required by the Customer Troubleshooting for interconnectivity or compatibility problems Support for network-related problems Services required due to failure of the Customer to incorporate any system fix, repair, patch, or modification provided to the Customer by HP Services required due to failure of the Customer to take avoidance action previously advised by HP Exclusions to the accidental damage protection service feature option Services required due to failure of the Customer to take avoidance action previously advised by HP Exclusions to the accidental damage protection service feature option Accidental damage protection does not cover the following: Damage caused by failure to provide manufacturer's recommended maintenance or operating specifications Damage due to war or nuclear incident, terrorism, unauthorized attempts to repair the product, use of damaged or defective media Data loss or corruption; business interruptions; obsolescence; cosmetic damage; rust; change in color, texture, or finish; wear and tear; gradual deterioration Error in design, construction, product programming, or instructions to the product Fraud, theft, unexplained or mysterious disappearance, misuse, abuse, or willful act Alteration or modification of the product in any way

Travel Zone
All response times apply only to sites located within 100 miles or 160km of an HP designated support hub. Travel to U.S. sites located within 200 miles (320 km) of an HP designated support hub is provided at no additional charge. If the site is located more than 200 miles (320 km) from the HP designated support hub, response times will be adjusted and additional travel charges may apply. For travel to Canadian sites outside the 160 km radius of an HP designated support hub, response times will be adjusted and additional travel charges will be applied. Travel charges will also apply for any site that requires overnight lodging, non-automobile mode of transportation (i.e., airplane), or extraordinary travel circumstances.
More Information
SKU
UK932E
EAN
0005000016761
Specification

Features
Number of years
3 year(s)
Type
On-site
Next Business Day (NBD)
Yes
Compatibility
HP LaserJet P2035 / P2055
Technical details
Number of years
3 year(s)
Type
On-site
Next Business Day (NBD)
Yes
Compatibility
HP LaserJet P2035 / P2055

Manufacturer
HP