HP ProBook 400 Series - Windows 10 Pro Devices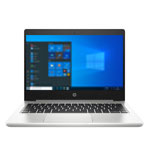 HP ProBook 430 G7 9CC70ET#ABU Intel® CoreTM i5-10210U 8GB 256GB SSD 13.3IN FHD Windows 10 Pro
Manufacturer Code : 9CC70ET#ABU
Excl. VAT : £0
*1 Year Warranty Included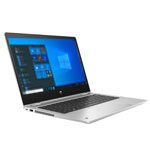 HP ProBook x360 435 G7 1F3R0EA#ABU AMD RyzenTM 5 4500U 16GB 256GB SSD 13.3Touch FHD Windows 10 Pro
Manufacturer Code : 1F3R0EA#ABU
Excl. VAT : £0
*1 Year Warranty Included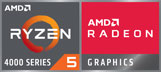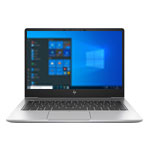 HP ProBook 440 G7 8VU02EA#ABU Intel® CoreTM i5-10210U 8GB 256GB SSD 14IN FHD Windows 10 Pro
Manufacturer Code : 8VU02EA#ABU
Excl. VAT : £0
*1 Year Warranty Included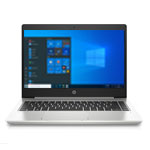 HP ProBook 440 G7 9CC71ET#ABU Intel® CoreTM i5-10210U 8GB 256GB SSD 14IN FHD Windows 10 Pro
Manufacturer Code : 9CC71ET#ABU
Excl. VAT : £0
*1 Year Warranty Included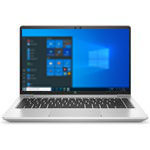 HP ProBook 440 G8 2X7U0EA#ABU Intel® CoreTM i5-1135G7 8GB 256GB SSD 14IN FHD Windows 10 Pro
Manufacturer Code : 2X7U0EA#ABU
Excl. VAT : £704.52
*1 Year Warranty Included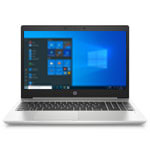 HP ProBook 445 G7 112A6ET#ABU AMD RyzenTM 5 4500U 8GB 256GB SSD 14IN FHD Windows 10 Pro
Manufacturer Code : 112A6ET#ABU
Excl. VAT : £0
*3 Year Warranty Included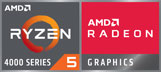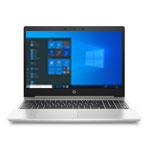 HP ProBook 445 G7 175R2EA#ABU AMD RyzenTM 5 4500U 8GB 256GB SSD 14IN FHD Windows 10 Pro
Manufacturer Code : 175R2EA#ABU
Excl. VAT : £0
*3 Year Warranty Included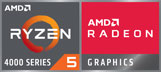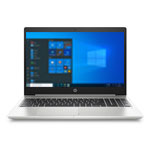 HP ProBook 450 G7 8VU77EA#ABU Intel® CoreTM i5-10210U 8GB 256GB SSD 15.6IN FHD Windows 10 Pro
Manufacturer Code : 8VU77EA#ABU
Excl. VAT : £0
*1 Year Warranty Included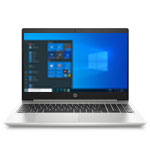 HP ProBook 450 G7 9CC72ET#ABU Intel® CoreTM i5-10210U 8GB 256GB SSD 15.6IN FHD Windows 10 Pro
Manufacturer Code : 9CC72ET#ABU
Excl. VAT : £0
*1 Year Warranty Included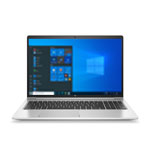 HP ProBook 450 G8 2X7U1EA#ABU Intel® CoreTM i5-1135G7 8GB 256GB SSD 15.6IN FHD Windows 10 Pro
Manufacturer Code : 2X7U1EA#ABU
Excl. VAT : £594.00
*1 Year Warranty Included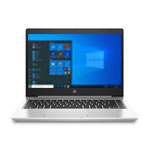 HP ProBook 455 G7 112A7ET#ABU AMD RyzenTM 5 4500U 8GB 256GB SSD 15.6IN FHD Windows 10 Pro
Manufacturer Code : 112A7ET#ABU
Excl. VAT : £0
*3 Year Warranty Included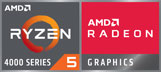 HP recommends Windows 10 Pro for business, which provides the foundation, with comprehensive security and management tools, plus enhanced productivity, to keep your business on the right track.
Powerful protections you can trust
Windows 10 Pro is the most secure Windows ever. It comes with built-in protections for your data, your equipment, and your people, securing business information and personal identities even on lost or stolen devices.
Works how you work
Windows 10 Pro is designed for how you work now—and ready for how you'll work tomorrow. Collaboration starts here, with shareable notebooks and whiteboarding available to every device. Whether you're working on your own or with a team, it's that feeling of getting in the zone and staying there.
Simple, flexible management
Windows 10 Pro simplifies identity, device and application management so you can focus on your business. Flexible management capabilities let you see the big picture and make changes on your schedule. With intuitive control over your IT infrastructure, your business can be ready for anything.






Ultrabook, Celeron, Celeron Inside, Core Inside, Intel, Intel Logo, Intel Atom, Intel Atom Inside, Intel Core, Intel Inside, Intel Inside Logo, Intel vPro, Itanium, Itanium Inside, Pentium, Pentium Inside, vPro Inside, Xeon, Xeon Phi, Xeon Inside, and Intel Optane are trademarks of Intel Corporation or its subsidiaries in the U.S. and/or other countries.