AMD Preferred Partner
The world's largest technology company, HP creates new possibilities for technology to have meaningful impact on people, business, and society. HP is a world leader in printing, software and security and delivers revolutionary solutions to schools, businesses and organisations.
TechnoWorld is a HP Gold Partner, a HP for Education Gold Partner, and a HP Premier Print Partner, providing both managed print services and HP devices to schools, law firms and businesses. As a HP Gold Partner, TechnoWorld gets early access to products and promotions, and TehcnoWorld staff go through a rigorous HP training programme.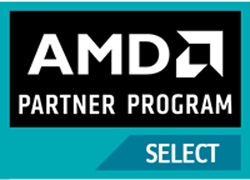 Devices
The HP product suite is designed for productivity and is proven to accelerate workflows, improve accuracy, and easily connect people throughout the organisation. TechnoWorld provides Multi-Functional Devices (MFDs) as well as desktops and laptops. We offer Device-as-a-Service models, leasing and finance options.
Z Workstations By HP
HP Z Workstation PCs deliver maximum performance through unique HP technologies. Outperform average, maximise productivity, simplify management, deliver a complete powerhouse PC experience.
Backed by 368,000 hours of testing, every Z component – down to the screws – is put to the test. We throw our products into heat, drop, shock, and freezing tests to give you rock-solid, uninterrupted performance even in the harshest environments.
Security
HP Printers have the industry's strongest security, with four key technologies that are always on guard, continually detecting and stopping threats while adapting to new ones. Only HP Enterprise printers automatically self-heal from attacks by triggering a reboot—without the need for IT to intervene.