HP EliteBook 800 Series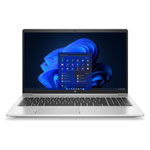 HP EliteBook 830 G8 48R36EA#ABU Intel® CoreTM i5-1135G7 8GB 256GB SSD 13.3IN FHD Windows 10 Pro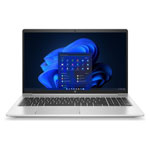 HP EliteBook 845 G8 48R39EA#ABU AMD RyzenTM 5 5600U 8GB 256GB SSD 14.0IN FHD Windows 10 Pro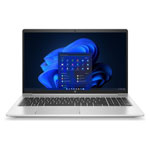 HP EliteBook 830 x360 G8 17N22AV#ABU Intel® CoreTM i7-1185G7 16GB 512GB SSD 13.3IN Touch FHD Windows 10 Pro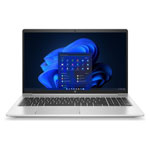 HP EliteBook 840 G8 926M1ES#ABU Intel® CoreTM i7-1165G7 16GB 512GB SSD 14IN Windows 10 Pro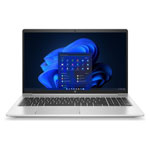 HP EliteBook 840 G9 7X9C7AA#ABU Intel® CoreTM i5-1235U 16GB 512GB SSD 14IN Windows 10 Pro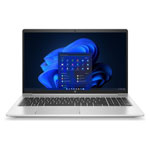 HP EliteBook 840 G9 7X9F3AA#ABU Intel® CoreTM i5-1245U 16GB 512GB SSD 14IN Windows 10 Pro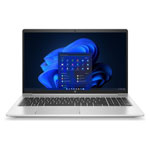 HP EliteBook x360 830 G8 5Z579ES#ABU Intel® CoreTM i7-1165G7 16GB 512GB SSD 13IN Windows 10 Pro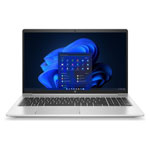 HP EliteBook 840 G9 6T132EA#ABU Intel® CoreTM i5-1235U 8GB 256GB SSD 14IN Windows 10 Pro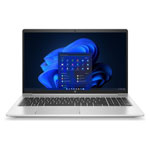 HP EliteBook 830 G9 6T159EA#ABU Intel® CoreTM i5-1235U 8GB 256GB SSD 13.3IN Windows 10 Pro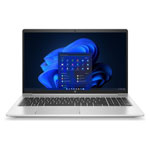 HP EliteBook 640 G9 6A1N8EA#ABU Intel® CoreTM i5-1235U 16GB 512GB SSD 14IN FHD Windows 10 Pro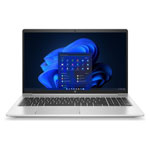 HP EliteBook 645 G9 723X9EA#ABU AMD RyzenTM 5 5625U 8GB 256GB SSD 14IN FHD Windows 10 Pro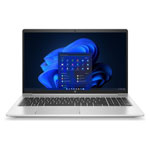 HP EliteBook 840 G8 2U4J2AW#ABU Intel® CoreTM i5-1145G7 8GB 256GB SSD 14IN FHD Windows 10 Pro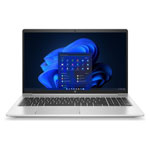 HP EliteBook 845 G9 5P7R5ES#ABU AMD RyzenTM R7-6800U 16GB 512GB SSD 14IN Windows 10 Pro



Minimize user downtime and IT effort with HP Sure Recover.1 Leveraging the capabilities of the HP Endpoint Security Controller, HP Sure Recover lets you quickly and easily reimage your device using only a network connection and can even enable IT to schedule reimaging for the entire fleet.
Secure recovery at any size
Whether you are a small business or a large corporation with a custom software image, HP Sure Recover has you covered.

For small businesses, HP Sure Recover pulls the latest OS from HP. Customers with customized software images can provision machines to use their latest corporate image from the FTP or HTTP where it is hosted online.

Either way, HP Sure Recover ensures the integrity of the image with a digitally signed public/private key to make sure that the software image is authentic.
Empower end users and IT
HP Sure Recover uses the HP Endpoint Security Controller (HP ESC) to enable employees to quickly reimage their devices to the latest OS image using only a wired network connection, eliminating the need for them to call IT.

For devices that can benefit from more frequent reimaging, HP Sure Recover allows IT to schedule reimaging for an entire fleet, making sure every unit is able to "start fresh" on a regular basis.

And, because it is enabled by the HP ESC and executed through the BIOS, HP Sure Recover can reimage a PC even from a blank hard drive, enabling it to automatically recover if no OS is found on the device.
Designed for manageability
Manageability is key to securing an entire organization.
Small businesses can enable HP Sure Recover locally using HP Client Security Manager Gen4.

For enterprise users, HP Sure Recover is designed for easy remote manageability using the HP Manageability Integration Kit Gen2 plug-in for Microsoft® System Center Configuration Manager, enabling IT to quickly provision devices, schedule reimaging, and more.

Protect the applications that protect your PC. HP Sure Run1 helps keep critical processes running, even if malware tries to shut them down. Hardwareenforced by the HP Endpoint Security Controller, HP Sure Run helps guard against malicious attacks on applications and processes.
Security processes and applications keep your PC safe
A variety of software processes and applications keep your PC secure while you work - everything from antivirus software to cryptographic services. These processes help protect your PC against malware, secure your data, guard against unauthorized access, and more.

Malware often targets these key defenses in its attacks, attempting to turn them off or disable them in order to gain greater access to your PC.
Hardware-enforced by the HP Endpoint Security Controller
HP Sure Run itself is hardware-enforced by the HP Endpoint Security Controller, the same trusted hardware component behind HP Sure Start Gen4, making it more secure than software alone.

Extending this self-healing capability into the operating system (OS) with HP Sure Run enables HP to defend your PC against attacks, even if they've never been seen before.
HP Sure Run keeps critical processes running
HP Sure Run thwarts attackers by keeping your defenses up and running.

From its secure position in the PC's hardware, HP Sure Run guards key security processes against malware attacks that try to disable them. It monitors them, alerts the user of any changes, and restarts them automatically if they're stopped.
Manageability
Manageability is key to securing an entire organization.

Small businesses can manage HP Sure Run locally using HP Client Security Manager Gen4 to select which processes are protected.

For enterprise users, HP Sure Run is designed for easy remote manageability using the HP Manageability Integration Kit Gen24 plug-in for Microsoft® System Center Configuration Manager, enabling IT to set policies for protected processes.

Protect your PC from malware that lurks on malicious websites or hides in common files with HP Sure Click. HP Sure Click isolates key applications in their own virtual containers-trapping any malware and deleting it as soon as you close the application.
Modern malware is a major threat
Malware continues to pose a major threat to computer security, for individuals and businesses alike. Traditional antivirus is important, but it relies on recognizing known malware or suspicious patterns, which may not be enough to defeat new or very sophisticated malware attacks.
Trap malware in an isolated container
HP Sure Click helps strengthen security at your PC's most vulnerable entry points using a different approach: application isolation. Rather than trying to recognize malware, it opens un-trusted websites and files in their own isolated virtual containers, called micro-virtual machines (micro-VM). If there is malicious code present, these micro-VMs trick the malware into thinking it's running inside your computer, when in fact it's trapped.

Inside the hardware-enforced micro-VM, malware is unable to affect your PC, access your files, or even get into other browser tabs. When the browser tab or office file is closed, the entire micro-VM is automatically discarded-and the malware trapped within it is deleted. No special training or additional quarantine procedures are needed; just close the browser tab or file, and the malware is gone.
The confidence to browse securely
81 percent of ITDMs agree that the insecure web browser is the primary attack vector. Hackers may use phishing email to link users to malicious sites, or infect "watering holes" that a victim routinely visits.

Stay protected by browsing with HP Sure Click enabled on a supported browser, such as Microsoft Edge, Chromium, or Chrome. Because untrusted websites will always be opened in their own isolated micro-VMs, you can explore the Internet safely without having to learn a new browser or deal with restrictive whitelisting. Any malware you may encounter is isolated from the rest of the system and destroyed when the browser tab is closed.
Protection for common files
Malware can also be hidden in seemingly innocent files, downloaded from the web or sent as email attachments. That's why HP Sure Click is extending protection beyond the browser, offering protected viewing for PDFs, Microsoft Word, Microsoft Excel, and Microsoft PowerPoint files.

Unfamiliar files can be opened in read-only mode and protected with the same hardware-enforced isolation that quarantines suspect websites. If the file is compromised, the malware is contained and prevented from infecting the PC. If the file is clean, it can be marked "trusted" and opened for editing in other applications.

Protect firmware that antivirus solutions can't with the first and only selfhealing PC BIOS. HP Sure Start Gen4 automatically self-heals the BIOS from malware, rootkits, or corruption. With Runtime Intrusion Detection and easy manageability, HP Sure Start Gen4 can help you increase security, minimize downtime, and prevent costly security breaches.
BIOS attacks are a growing threat
As our world becomes even more connected, cyber-attacks are targeting endpoint firmware and hardware with increasing frequency and sophistication.

BIOS protection is more important than ever. The BIOS is the first million lines of firmware code run by your PC when you turn it on, and it is responsible for securely booting the operating system (OS).

If malware affects the BIOS, an attacker can get unlimited control of your PC to steal valuable data, insert ransomware, or render your PC inoperable.

Because antivirus software is unable to monitor for attacks in the firmware, malware hiding in the BIOS can be virtually impossible to detect. It can also be incredibly difficult to remove, requiring the replacement of the whole motherboard, or even the entire PC.
Industry's first self-healing BIOS
HP Sure Start is unique, hardware-enforced BIOS protection. In the event of a malware attack on the BIOS, HP Sure Start Gen4 automatically detects the change, notifies the user and IT, and restores the most recent good version of the BIOS.

HP Sure Start works by identifying any unauthorized changes to the BIOS, rather than trying to find known malware-which means that HP Sure Start can protect you against attacks the world has never seen before.
Runtime Intrusion Detection
Your BIOS doesn't just work when you start your PC. Some critical BIOS code continues running in your system RAM while you work.

HP Sure Start Gen4 includes a specialized runtime intrusion capability, which can detect and report changes to this critical BIOS code in runtime memory (SMM) while the OS is running. This offers enhanced protection to critical processes like virtualization that depend on the SMM.

HP provides this type of capability for runtime SMM BIOS.
A legacy of protection
Since 2014, HP Sure Start has been enabled by a unique hardware element-the HP Endpoint Security Controller.

HP Sure Start Gen4 now leverages the HP Endpoint Security Controller for strong, hardware-based protection of the secrets stored by the BIOS, providing best-in-class confidentiality protection of settings and user credentials. HP Sure Start Gen4 also provides expanded protection for additional firmware components.
Manageability
HP Sure Start Gen4 gives you automated protection that can be managed centrally by your IT team. You can set HP Sure Start Gen4 settings remotely and monitor tamper alerts from Microsoft® System Center Configuration Manager through the HP Manageability Integration Kit G22 (HP MIK) plug-in.

Mobile computing continues to gain acceptance and popularity among business professionals. Mobile users with company laptops work on planes and trains, in airports and hotel lobbies, at restaurants and coffee shops. We've never been more connected and productive, but there are risks attached. Security software can protect sensitive data on a laptop that's been lost or stolen, but business users often overlook the threat of visual hacking. Passers-by can glean sensitive or confidential information with a quick glance at an unguarded screen.

HP Sure View was developed to minimize the risk of visual hacking.1 The integrated privacy screen can be enabled discreetly at the touch of a button, keeping private information from public view. When activated, only users directly in front of the display can see the screen clearly-nearby users see only an obscured white screen.
Visual privacy at the touch of a button
Press F2 to activate the integrated privacy screen, masking the contents of your display from prying eyes on either side.
Integrated privacy screen
HP Sure View is fully integrated into the notebook display and can be activated or deactivated with a simple keyboard command: F2. When activated, HP Sure View is transparent to the user in both light and dark environments, but it obscures the screen so onlookers to either side cannot make out any details. It's an easy, elegant, and convenient way to conceal sensitive content from public view.
Controlling the viewing angle
A wide viewing angle is usually regarded as a desirable quality in a notebook display it allows more viewers to collaborate on projects, view presentations, or enjoy videos but when it comes to privacy and security, it can be a liability. One way to limit the number of people who can see your screen is to control the viewing angle with a privacy filter a thin plastic sheet that is transparent only from one direction, and opaque when viewed at an angle. External filters can be fitted over a display and held in place with clips or adhesive tabs, but can be awkward for repeated use over the long term. They can be lost or left behind, bent or damaged inside a laptop case, or simply inconvenient to use.
New features in HP Sure View Gen2
• Performs great in dark environments
• Built with IPS Panel Technology for wide viewing angles
• The 120Hz refresh rate for smoother scrolling and improved display performance





Ultrabook, Celeron, Celeron Inside, Core Inside, Intel, Intel Logo, Intel Atom, Intel Atom Inside, Intel Core, Intel Inside, Intel Inside Logo, Intel vPro, Itanium, Itanium Inside, Pentium, Pentium Inside, vPro Inside, Xeon, Xeon Phi, Xeon Inside, and Intel Optane are trademarks of Intel Corporation or its subsidiaries in the U.S. and/or other countries.